END YOUR SUMMER WITH A BLAST!
YOU HAVE THE PARTY , WE WILL BRING THE PIG ROAST & BBQ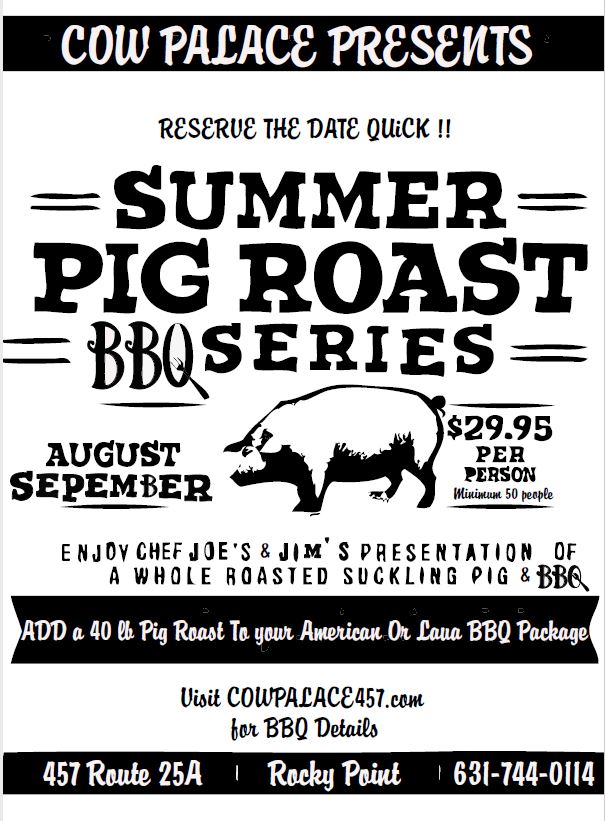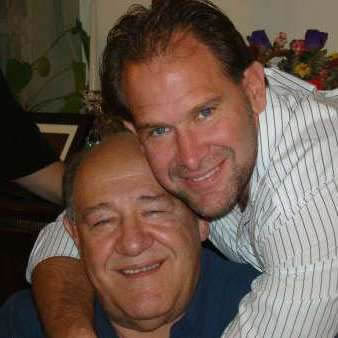 With 33 years experience, Cow Palace is dedicated to providing our customers with a wide selection of fresh, premium meats, discounted prices and old-fashioned service that's not always  available in today's supermarket.
Tino's father, Jerry Masotto, started the Cow Palace Butcher Shop of Middle Island in 1974.  The Cow Palace Butcher Shop has grown over the years to include three locations on Long Island.
Tino's mother, Emily, came up with the name Cow Palace while sitting in the parking lot of the soon to be Cow Palace of Middle Island.  As she remembers it, Jerry, Tino's father, Uncle Julio , Jerry's best friend and aunt Sharon were sitting in the car thinking of what could the name of the soon to be butcher shop. She remembered reading an article about a stock yard  called the Cow palace.  Shortly after Cow Palace became the name, Uncle Julio had come up with the cow head logo that has been the signature mark since 1973 and now for our other locations.
Our Rocky Point location opened on February 14, 1984.  This location was once known as Rock Level Farm for over 100 years which makes this particular location special to many locals due to its history.
Tino, not originally being from this community, has now become a big part of Rocky point and the surrounding communities for many reasons. Tino is one of the small businesses in this community that has continuously contributed to every cause and fundraiser. He is a huge supporter of the Rocky Point schools, along with other local businesses.
Tino is not only known for his generosity but also for his genuine concern.  Cow Palace also employs many  high school students despite knowing that they will  only be  with us for a short while before they move on to their  future. We still invest the effort in training them to serve the community while they are in school for the simple reason knowing that all young people need and can benefit from the opportunity.
We pride ourselves with offering the community Bi weekly specials and internet coupons, as well as basic information for cuts of meat.
Customer service is something that we are continuously thinking about. From the counter service  to  carrying out packages  we are always thinking about customer appreciation.
We are very proud of our Custom Cow palace (free)  raffle baskets which we have currently been doing since 2016 Its been our new way of showing appreciation to our customers for their  continuous loyalty.
We are not only retail, we also provide many of the local restaurants with our quality meats,