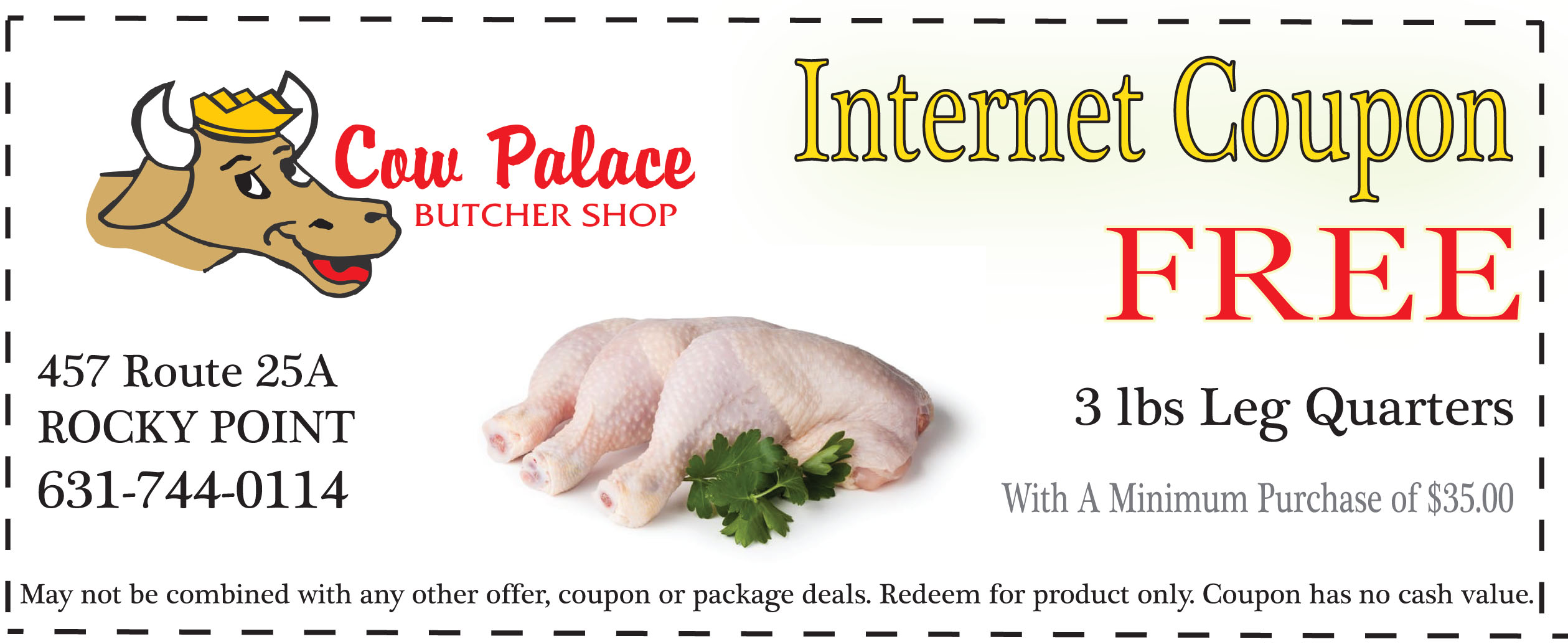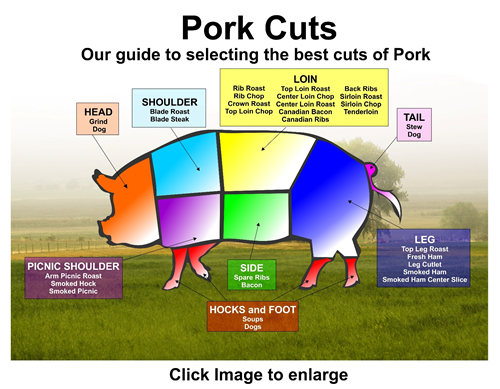 Use a Meat Thermometer to Judge When Meat is Properly Cooked
Using a Meat Thermometer is really a life-saver. You insert the Meat Thermometer into a fleshy part of the meat, for instance the bulk of the breast of the chicken or turkey, and leave it there long enough to see the needle on the thermometer come to rest on the current temperature.
This way, rather than slicing your steak in half, you leave the juices inside of the meat where they belong until you're sitting at the dinner table.
Tips for Cooking Any Steak
To test for doneness, press the meat with your finger. Rare meat will be soft and wobbly, medium will have a springy firmness and well done will feel very firm and unyielding. A steak will cook a little after you remove it from the grill or oven, so stop broiling when the steak tests slightly less done than desired.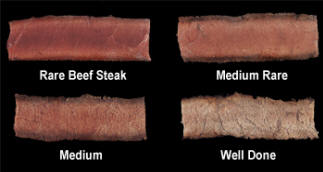 Roasting Chart – Beef

Internal Temperature Should be 145º Medium Rare – 160º – Medium – 170º Well Done

Cut
Oven Temperature
Roasting Time
Rib Roast, Bone-In – 4 to 8 lb.
325º
25 to 30 minutes per pound
Loin Roast, Bone-In – 3 to 5 lb.
325º
35 to 40 minutes per pound
Ribeye Roast, Boneless
3 to 4 lb.
4 to 6 lb.
350º
23 to 30 minutes per pound
18 to 20 minutes per pound
Beef Tenderloin Roast – 4 to 6 lb.
425º
60 to 70 minutes *Total*
Top Round Roast – 2½ to 4 lb.
325º
25 to 30 minutes per pound
Bottom Round Roast – 4 to 6 lb.
325º
35 to 40 minutes per pound
Eye Round Roast – 2 to 3 lb.
325º
20 to 22 minutes per pound
Top Sirloin Roast – 2 to 4 lb.
350º
16 to 20 minutes per pound
Sirloin Tip Roast
2½ to 4 lb.
4 to 6 lb.
325º
30 to 35 minutes per pound
25 to 30 minutes per pound

Roasting Chart – Pork

Internal Temperature Should be 160º to 170º.
For fully cooked hams, the internal temperature should be 140º.
For "cook before eating hams, it should be 160º.
Cut
Oven Temperature
Roasting Time
Crown Roast – 6 to 10 lb.
325º
20 to 22 minutes per pound
Loin Roast, Bone-In – 3 to 5 lb.
325º
20 to 25 minutes per pound
Loin Roast, Boneless – 2 to 4 lb.
325º
25 to 30 minutes per pound
Tenderloin – 1 to 2 lb.
425º
25 to 30 minutes per pound
Ham, Fully Cooked, Boneless
3 to 4 lb.
6 to 8 lb.
9 to 12 lb.
325º
20 to 23 minutes per pound
16 to 20 minutes per pound
12 to 16 minutes per pound
Ham, Fully Cooked, Bone-In
Half – 7 to 8 lb.
Whole – 14 to 16 lb.
325º
18 to 25 minutes per pound
15 to 18 minutes per pound
Ham, Cook before eating, Bone-In
Half – 7 to 8 lb.
Whole – 14 to 16 lb.
325º
20 to 25 minutes per pound
18 to 20 minutes per pound

Roasting Chart – Turkey and Chicken

For a

stuffed turkey

the roasting time many vary up to 30 minutes depending upon the bird and the oven. Use a meat thermometer to check the temperature of the dressing. the center of the dressing inside the bird must reach temperature of 165º F for food safety.
For a

unstuffed turkey

place the meat thermometer in the thickest part of the thigh, taking care that it does not touch any bone. Roast the turkey until the meat thermometer reaches 180º F.
Cut
Oven Temperature
Roasting Time
Stuffed Turkey or Chicken
6 to 8 lb.
8 to 12 lb.
12 to 16 lb.
16 to 20 lb.
20 to 24 lb.
325º
3 to 3½ hours
3½ to 4½  hours
4½ to 5½ hours
5½ to 6 hours
6 to 6½ hours
Unstuffed Turkey or Chicken
6 to 8 lb.
8 to 12 lb.
12 to 16 lb.
16 to 20 lb.
20 to 24 lb.
325º
2½ to 3 hours
3 to 4 hours
4 to 5 hours
5 to to 5½ hours
5½ to 6 hours